---
Pure Element Single Crystals
Single crystals involve pure elements, alloys, compounds and oxides. Generally, a metal is considered to be a pure element. A wide variety of pure elements can be produced into single crystals. Currently available pure element single crystals include Si, non-ferrous metal (e.g., Cu, Zn, Co, Cr, Ni), rare metal (e.g., Ru, Ta, Nb, In, Ge, V), precious metal (e.g., Au, Ag, Pt, Pd), and transition metal (e.g., Fe). Pure element single crystals can be customized almost into any geometric shape, size and crystalline orientation. Custom shapes are formed by sawing, cutting, drilling, spark erosion machining, grinding & polishing of surfaces. Most of single crystals are available in orientations (100), (110) and (111). Some unique physical and chemical properties are obtained when they are in single crystal form, including electrical, optical, thermal and mechanical properties. Pure element single crystals have been applied in various fields, and play an important role in creating advanced materials.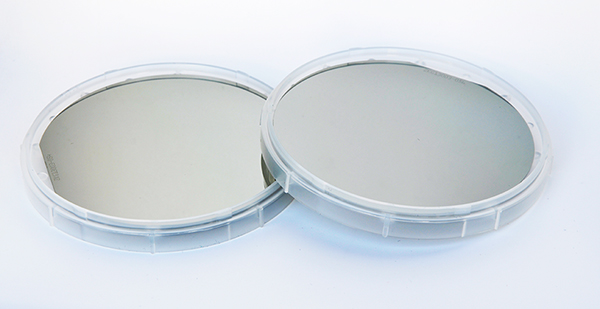 Applications
Semiconductors - the group IV elements like Si, Ge single crystal are commonly used in semiconductor.

Lasers and nonlinear optics

Detectors, such as infrared or radiation sensors.

Monochromators (for X-ray, neutrons, etc.) - Bi, Cu, Ge, Ni, etc. single crystal are usually used in the preparation of monochromators.

Basic research - high purity single crystals allow research scientists to accurately study surface physics, catalytic chemistry, sonic reactions, atomic structure, etc.
A wide variety of techniques have been developed for the growth of metal single crystals, each of which is suitable for producing single crystals from different types of materials, such as Bridgman, Czochralski, and Floating zone.
Bridgman method proposed by Harvard physicist Percy Williams Bridgman is one of the simplest methods and consequently, is used widely. Using a crucible with a pointed and conical end, the point promotes the growth of a single crystal as the crucible exits the heated portion of the furnace.
In this method, the material are also heated in a crucible, a crystal is nucleated on a rod which is gradually withdrawn from the surface of the molten metal. The crystal is actually extracted from the molten solution, which is unlike Bridgman method.
Floating zone method utilizes focused, high-intensity light to create single crystals. It's container-free and does not need to use a crucible, thus avoiding any potential reaction between the sample and the container and producing high quality crystal growth.
Contact us to learn more about these pure element single crystals and how you can use them.