A peptide is a molecule formed by the condensation of a small number of amino acids, and it is often obtained from the breakdown of proteins. General formula of peptide is as below: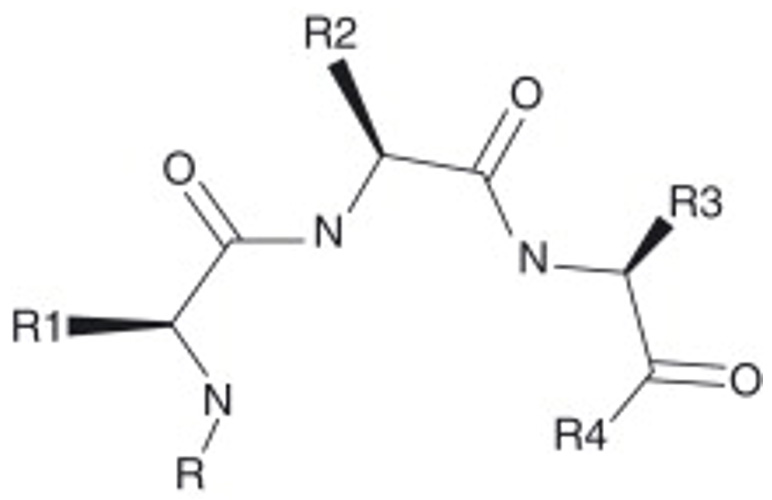 Fig. 1 General formula of peptide
Traditionally, peptides are defined as molecules that consist of between 2 and 50 amino acids, whereas proteins are made up of 50 or more amino acids. Peptides have lower molecular weight and less secondary structures, as well as higher number of ionizable groups and exposure of hydrophobic groups than native proteins. These facts imply that solubility, surface activity, foaming, and emulsifying properties may be different from that of the intact protein[1].
Structure of peptide
The biological activity of a peptide is coupled to its conformation, i.e., the essential functional groups must be in a required spatial orientation. Peptides can adopt different secondary structures such as α-helix, β-sheet, hairpin, and random coil, which are stabilized by hydrogen bonding, electrostatic and hydrophobic interactions, disulfide bonds, and/or cyclization.
α-helical or β-structures may form amphipathic structures in which the polar side chains are segregated on one face of the structure and hydrophobic side chains are on the other. Amphipathic structures are important to the biological activity of smaller peptides[2].
Applications of Peptide
The high potency, specificity and good safety profile are the main strengths of peptides as new and promising therapies that may fill the gap between small molecules and protein drugs. Peptides possess favorable tissue penetration and the capability to engage into specific and high-affinity interactions with endogenous receptors. Thus, in recent years, peptides have received increased interest in pharmaceutical, food, cosmetics and various other fields.
Fig. 2 Application of peptides
Our Products
As a leading product R&D, production and sales integration company in peptide, Alfa Chemistry supplies high quality of hydrolyzed protein peptides, fish collagen peptide, marine fish oligopeptide, oyster peptide, sea cucumber Peptide, pea peptide, soy peptide and walnut peptide. And they can be used in food, beverage, liquid dairy products, medicine and health care products. You can access to technical data for detail information.
The production process of our company is strictly implements the national food production standards and ISO22000 quality control system, and has get the HALAL, MUIHALAL, ISO22000 (including HACCP), SGS, KOSGER certifications.
Please feel free to contact us for more information, relative products, custom synthesis and other services.
References
D. González de Llano, C. Polo Sánchez. Peptides. Encyclopedia of Food Sciences and Nutrition (Second Edition), 2003
Nicole Trier, Paul Hansen and Gunnar Houen. Peptides, Antibodies, Peptide Antibodies and More. Int. J. Mol. Sci. 2019, 20, 6289.